Traditional Hand-Painted Signage
Traditional sign-painting and gold leaf on buildings, walls and windows.
RESTAURANT BILLBOARD IN NEW YORK. 5'X10' IN OIL-BASED PAINT.
DETAIL OF BUSHMILLS PROMOTIONAL SIGNS. 200 WOODEN SIGNS HAND-CUT AND DISTRESSED, STAINED AND SCREEN-PRINTED WITH INDIVIDUAL HAND-PAINTED COLOR AND DETAILING.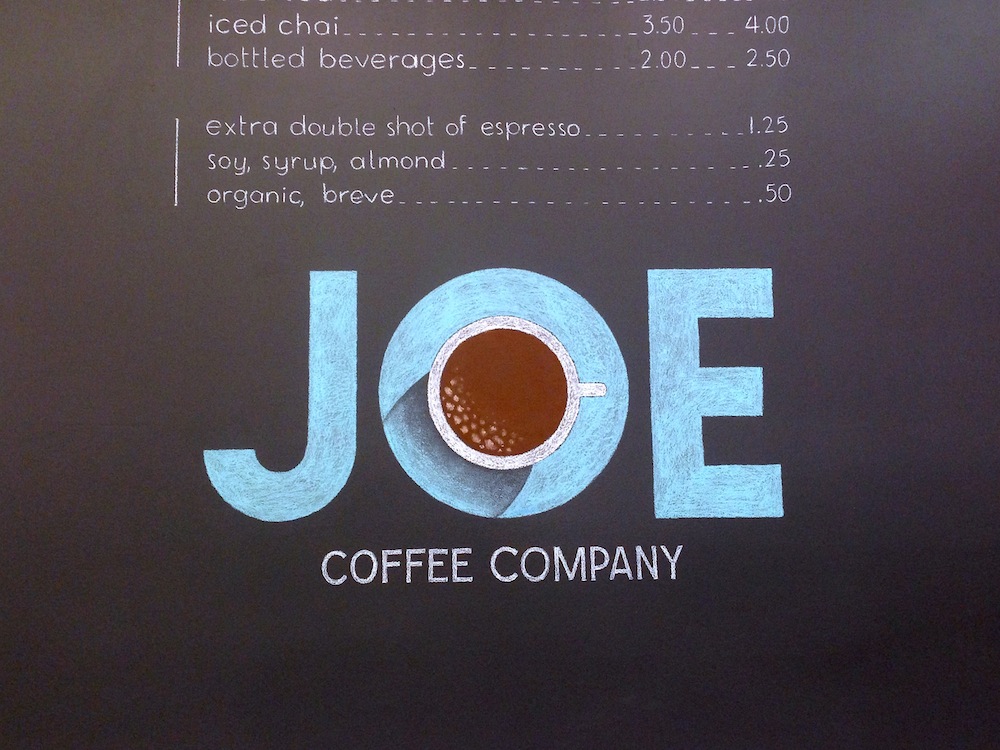 CHALKBOARDS FOR JOE COFFEE. AN ONGOING PROJECT IN 9 NYC LOCATIONS AND 2 PHILADELPHIA LOCATIONS. HAND-LETTERED CHALK AND PASTEL.
ELEGANT LOGO FOR LARGE RESIDENTIAL BUILDING, REPEATED ON ALL ENTRY DOORS. OIL ENAMEL PAINTED IN REVERSE ON GLASS.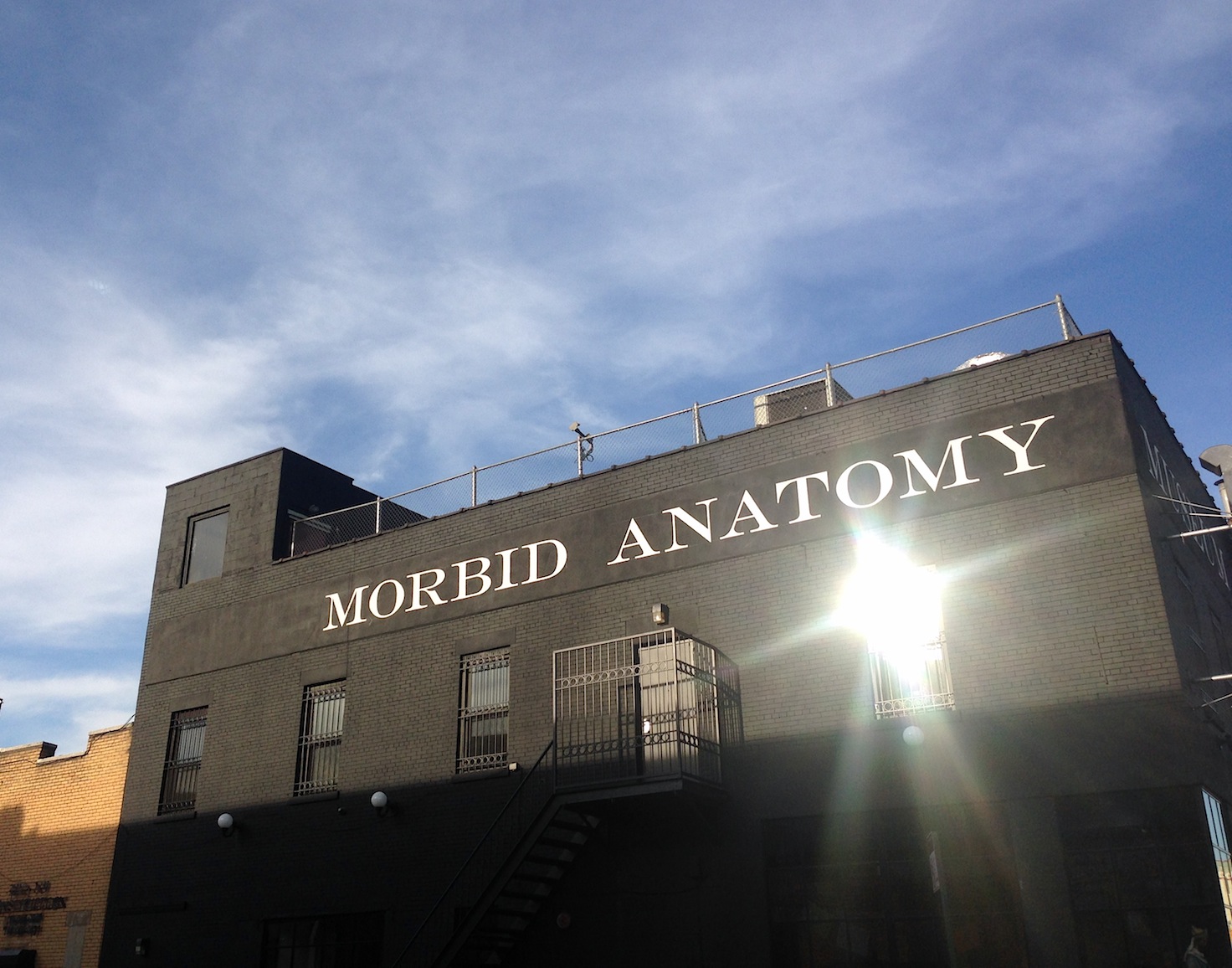 SIGN FOR MORBID ANATOMY MUSEUM, PAINTED ON SECOND STORY WRAPPING AROUND BUILDING. LETTERING APPROXIMATELY 3' TALL.
ALL SIGNAGE AND WAYFINDING FOR LOCAL NY EATERY. OIL ENAMEL ON TILE, BRICK AND GLASS THROUGHOUT RESTAURANT.
SIMPLE TRADITIONAL GOLD LEAF LETTERING FOR A CAFE IN BROOKLYN
RESTAURANT SIGN BUILT OF SOLID JOINED WOOD. HAND-CARVED, PAINTED, AND GOLD-LEAFED. TWO-SIDED. EDGES WRAPPED IN COPPER PLATE.
ONGOING LOGO PAINTING FOR BROOKLYN SLATE CO. WHITE ENAMEL LETTERING ON GLASS DOOR 1'X1'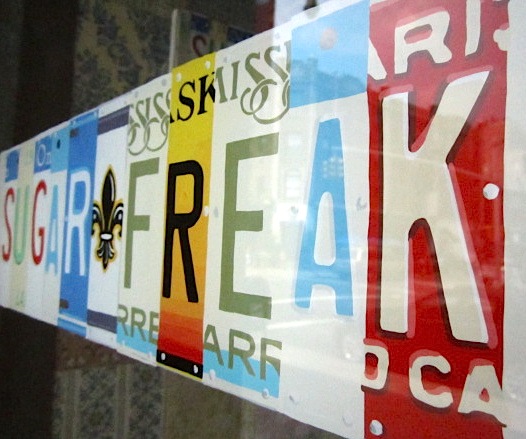 LICENSE PLATE STYLE RESTAURANT SIGN PAINTED IN REVERSE. OIL ENAMEL ON GLASS.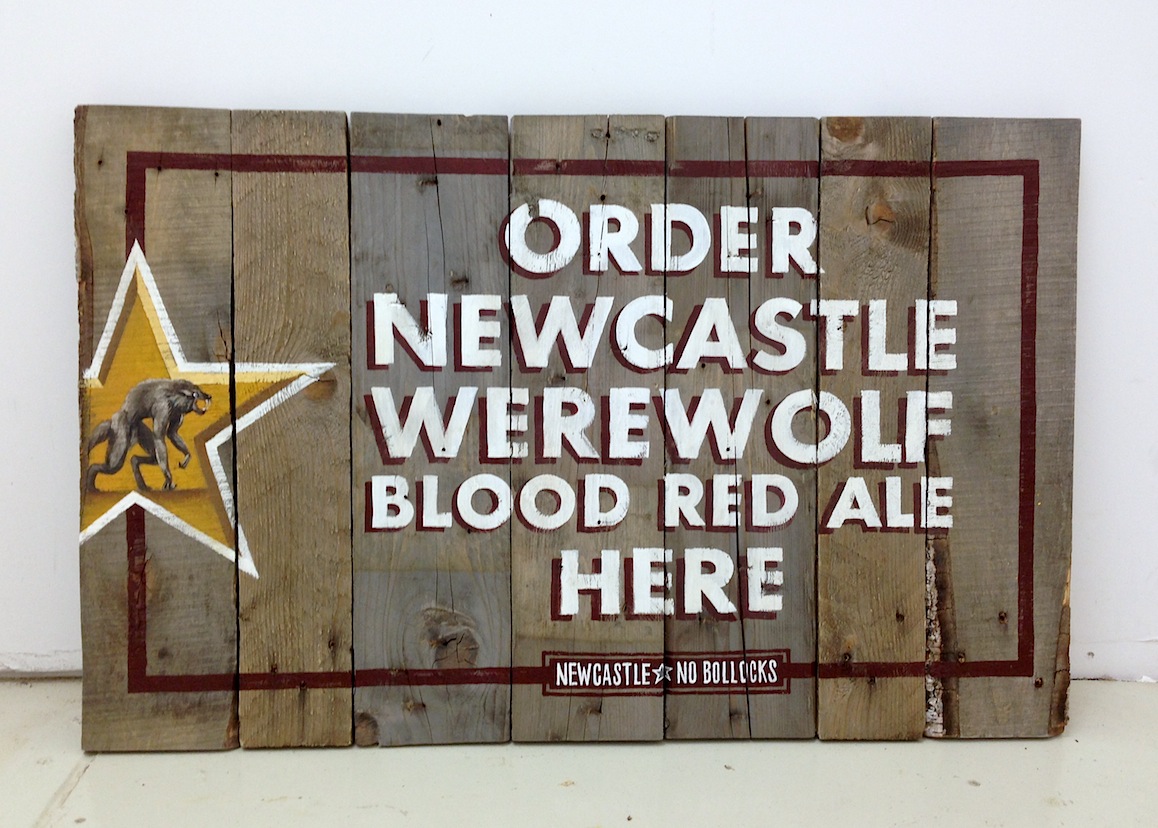 SERIES OF SIGNS FOR NEWCASTLE ALES. HAND-MADE FROM PALETTE WOOD AND HAND-PAINTED.
CAFE LOGO PAINTED ON GLASS DOOR IN WOODSTOCK, NY
MATTE GOLD LEAF WITH BLACK ENAMEL LETTERING ON WINDOW GLASS.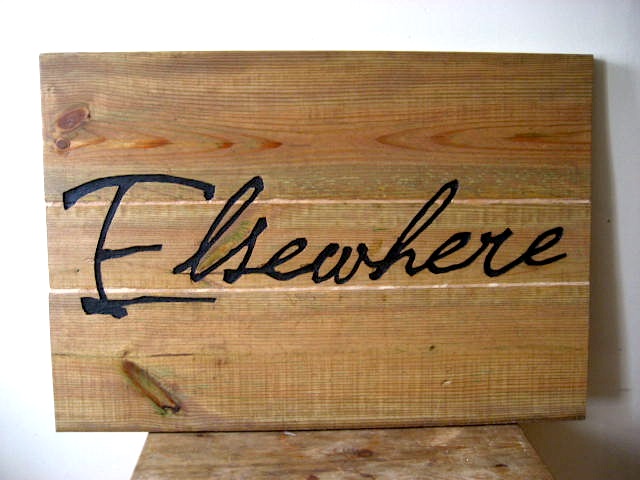 HAND-BUILT, CARVED AND PAINTED SIGN FOR RESTAURANT. SOLID WOOD.
COMPLETELY HAND-BUILT & PAINTED SIGNS AND A-FRAMES FOR TWO SISTER RESTAURANTS IN FLORIDA
SPRAY PAINT AND ENAMEL GRAFITTI ON ALUMINUM SHEETING. SIGNAGE FOR NEW YORK CITY WINE SHOP.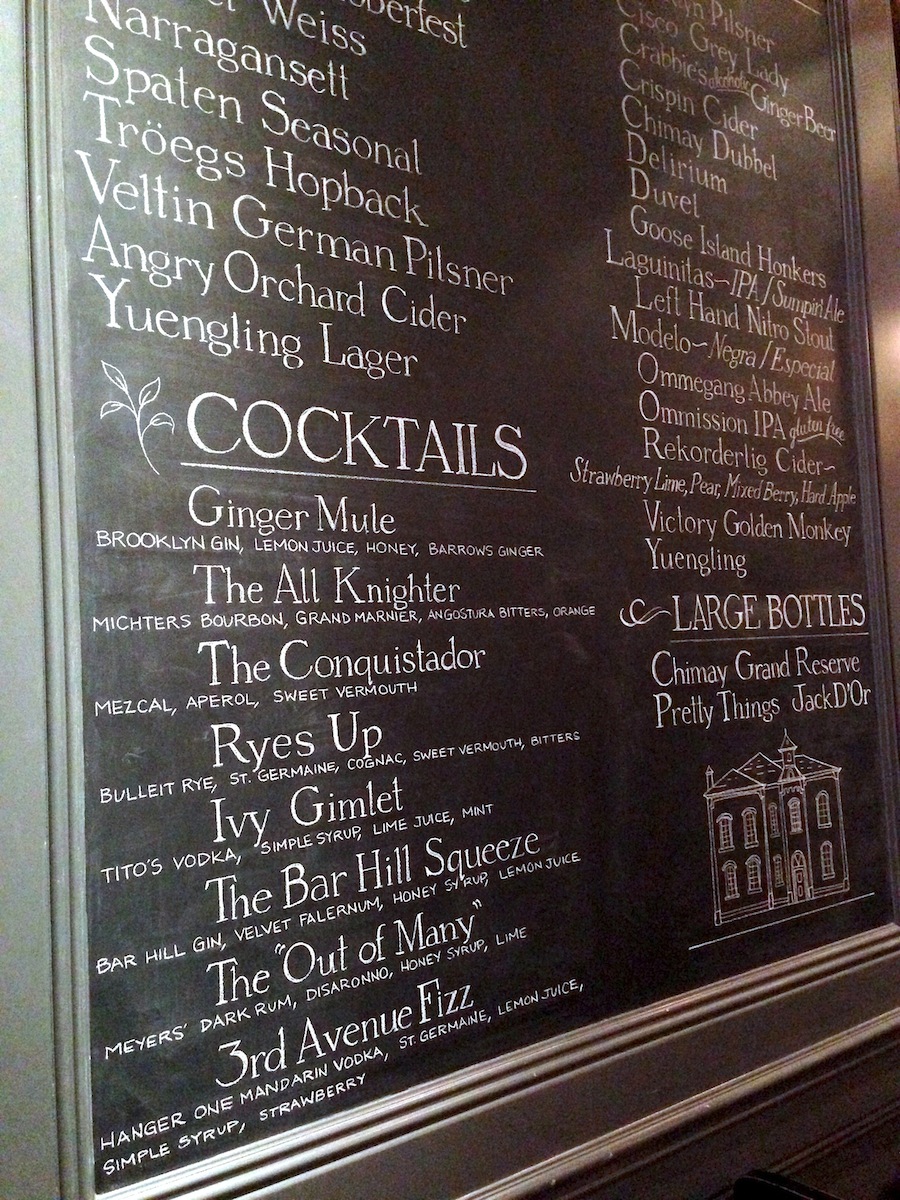 ONGOING CHALK MENUS FOR FAMILY OF PUBS IN THE EAST VILLAGE WITH ROTATING DRINK MENUS.
PASTEL AND CHALK MENUS FOR FARM-TO-MARKET CAFE
FAMILY TREE PAINTED IN WALNUT INK ON THINK PLASTERED PANELS. 16' X 8'
REPLICATION OF OLD LOCAL SIGN, PAINTED ON NEW PANEL TO EXACT ORIGINAL DIMENSIONS.