Skagit Valley Tulip Fields - Rosy Red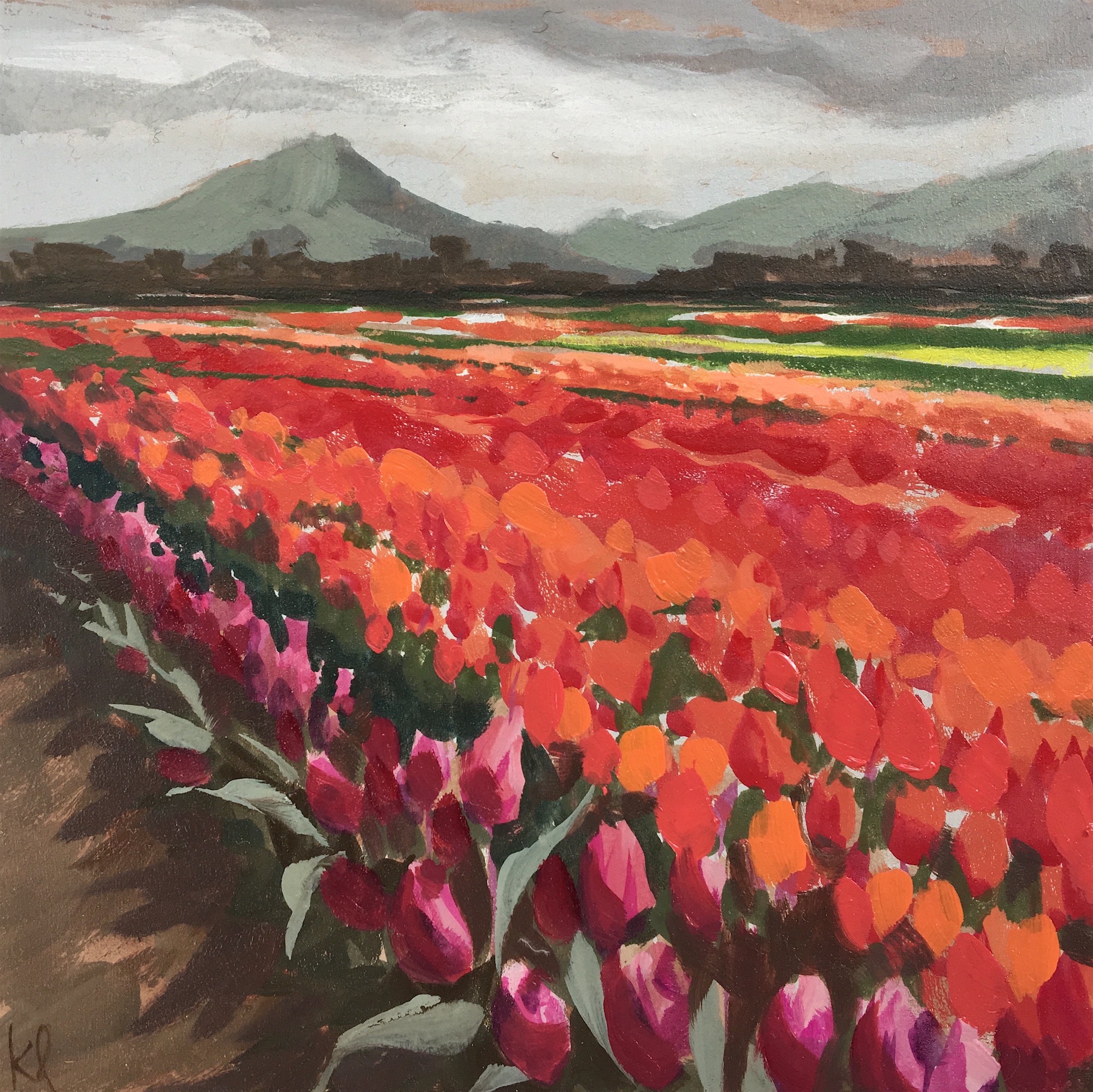 Skagit Valley Tulip Fields - Rosy Red
The Skagit Valley tulip fields in April, so colorful they'll poke your eyes out. Rich lipstick red, fuchsia and a distant lemon yellow. Beyond is the shadow of Little Mountain, where we've dreamed about having a farm someday. Painted outside, in the mud, on a sunny day.
5 x 5 inches, gouache on composite panel. Has a clearcoat of oil varnish. Can be propped as is or framed.
The painting comes in a clear sleeve and rigid protective mailer with tracking and insurance.
sold out